Site Development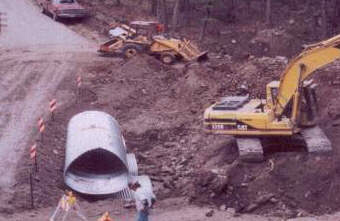 Hardrives Construction, Inc. has extensive experience in a wide variety of skills and services needed to take your project from conception to reality. Our services include but are not limited to clearing, demolition, grading, excavating, underground utilities installation, asphalt paving, concrete paving, and more.
In addition to the more common work such as building roads, commercial or residential site development, we are also familiar with a number of types of specialty work such as mine reclamation, habitat restoration, wetlands mitigation, erosion and flood control, and campground development.
In short, we are a site development contractor who can work with you from start to finish, to insure that your finished site meets not only your requirements, but your expectations as well.
Examples of Our Work
Airport Specialists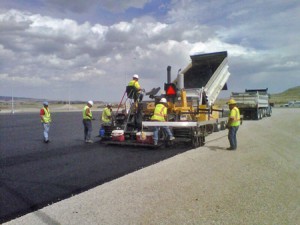 Hardrives Construction, Inc. specializes in all phases of FAA spec, crack sealing, fog sealing, and re-striping. Our work experience includes paving taxiways, runways, and aprons as well as applying treatments and rejuvenators on all types of pavement surfaces.
Our work stands up- from light general aviation to heavy commercial freight aircraft, you can count on our years of experience and new technology for heavy and high traffic airports.