Company
Mission Statement
Our Mission is to provide the highest quality products and services to our customers at a reasonable cost. Our attitudes, work ethic and appearance l reflect that we value our customers. As a result, we believe that the company's reputation will be enhanced and the company will grow to provide additional job stability for our employees. Our vision is to build an exceptional company that reflects the practical application of biblical values throughout.
We own a complete line of trucks, pavers, backhoes, graders, blades, slurry trucks, crack sealing equipment, etc. and possess the technical and organizational skills to handle projects from start to finish.
Key personnel include
Years of Experience
President
James Bailey
35 Years Experience
VP/Project Manager/Estimator
Jody Teske
20 Years Experience
Site Development Superintendent
Michael Benes
35 Years Experience
Superintendent/Project Manager
Tim Monroe
10 Years Experience
General Superintendent/Project Manager
Will Livingston
17 Years Experience
Superintendent
Donald Foran
17 Years Experience
Equipment Manager/Shop Forman
Todd Huschka
15 Years Experience
Safety is a Priority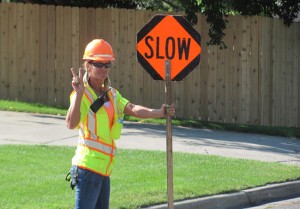 Safety around equipment and in work zones is paramount at Hardrives. Hardrives has demonstrated a solid record on safety and continues to train, prepare and orient new personnel with safety meetings that ensure best practices are followed on all of our projects.
Awards
Owner, Jim Bailey, has been in the construction field in excess of 40 years. The firm was named SBA Minority Small Business of the Year for Montana, Region 8, and tied for the national award in 2001. Jim was named 1st Runner-up for Small Business Person of the Year for Montana by the SBA in 2002.
D.O.T. Certified DBE – Montana, Wyoming
DUNS 621522283
CAGE 1PWJ1